🌞 Summertime in Whistler
Whistler is a mountain town that lives for every season! Right now you'll see people heading out to bike the trails, camping, paddle boarding, kayaking and so much more.
For us we are in the mist of enjoying our biking season and getting excited for and prepping for the winter season. With the arrival of winter we start to switch to our winter sports, kicking off the start of our Ski & Snowboard Guiding and our Adventure Tourism Winter programs.
Check out our new video below about our Sustainable Trail Building Course as Dan, our instructor, delves into the course and what you will learn.
If you have any questions about our adventure programs, about living in Whistler or Whistler Adventure School, please contact our advisors and they can help answer your questions.  Contact us here.
YouTube | Facebook | Instagram
---
A Peak Inside the Trail Building Course
Dan has been a professional trail builder since 2011. As Lead Trail Build for #WORCA (Whistler Off-Road Cycling Association) his crew has been the magic behind maintaining many of Whistler's biking trails. If you've been riding in Whistler, you may be familiar with Lord of the Squirrels, Chipmunk Rebellion, Dessert Platter, Robin Yer Eggs, and Yummier Numby biking trails. Just some of his work!
This course is part of the Mountain Sport Technician Program. Most classes in this course run in the field. You learn everything from lying the layout, picking where the trail goes, getting it approved to construction and bench cutting. In the more advanced areas, you start to learn building bridges and rock work. Another important concept taught in this course is the maintaining of the trail network.
Students will learn about the administrative and legislative elements that are required in order to undertake mountain bike trail construction, maintenance and conservation. In class, students will help local organizations with trail management and will coordinate volunteer groups for the development and maintenance of local mountain bike trails.
Upon completion of the course, students will be able to demonstrate construction techniques and methods used to create and repair sections of all trail types as well as carry out risk assessment and trail side maintenance.
---
Volunteer with Crankworx Whistler
Interested in Volunteering for Crankworx? There are so many jobs that make this epic bike event work.
Competitor Relations is a liaison between Crankworx staff and competitors. You will assist with the registration process as well as answering general inquiries. Race experience, either competing or organizing registration, will be a benefit for this position. If you want to meet the stars of the event, this position is for you.
Sport Crew is an 'on hill' position directly involved in all the action. You will be responsible for assisting with race venue set up, execution and tear down. Other responsibilities include assisting in the start or finish areas, as well as ensuring safe and correct travel on course by all competitors. This outdoor position requires you to be a self-sufficient and a motivated individual willing to get your hands dirty. A downhill bike, helmet and intermediate riding ability is an asset, but is not required for this position.
Event Office Assistants are responsible for making sure volunteers are checked in and out each day for their scheduled shift with their assigned crew. They will assist the Volunteer Supervisor and Volunteer Coordinator with various tasks throughout their shift. The Event Office Assistants may also pitch in and help any areas of the festival including Media check-in, VIP check-in and Expo. An adaptable attitude and outgoing personality is required for this position.
Expo Crew ensures that all aspects of the village Expo run smoothly. Attention to detail, resourcefulness and adaptability are essential for this job. You will assist with what is required by the exhibitors (tent set up/tear down, operations). This position puts you in the centre of the village action. Split shifts available.
The Branding Crew is responsible for the "look" of competition venues. The placement of branding and banners changes daily for each event and the branding crew makes it all happen. This position requires physically fit individuals who aren't afraid of a little hard work and a lot of dirt. Ideally, the branding crew would have consistent volunteers throughout the festival, so grab a friend and sign up as one today. Split shifts available.
Timing Crew is reserved for approximately four to six volunteers who will be assigned to assist our timing crew for the duration of the festival. Timing volunteers must be available to work every day there is a major competition, or close to it. The duties included in this position are: spotter to finish, manual bib order recorder, scoreboard operator, plate collector, finish line host and manual timer.
Whistler Olympic Plaza (WOP) Crew is responsible for assisting with the three evening events taking place at WOP. If you like to watch bike movies and can stay up past 9pm, then this position is for you. Volunteers will be responsible for assisting with the set-up, security, ushering and teardown of each event.
Kidsworx Crew supports the many Kidsworx competitions and activities, such as Run Bike Races, Scavenger Hunts and the Kidsworx Dirt Pumptrack Challenge. This position is ideal if you enjoy working with up and coming bikers and enjoy interacting with people. Experience in organizing other kids events and activities is an asset for this crew.
Greenworx Crew will be responsible for managing waste generated throughout the festival, helping to ensure our ecological footprint is minimized wherever possible. Volunteers will be educated on the proper diversion of materials and spend the majority of time interacting with guests. Communication skills and an outgoing personality are great assets for this position. Flexible and split shifts available.
The Awards Crew is responsible for helping the Awards Supervisor deliver a smooth awards ceremony. You will be responsible for helping to bring the awards over to the ceremony, keeping the awards organized back stage and assisting the Awards Supervisor. If you like to be in the middle of award celebrations this is the position for you.
Venue Operations crew will provide general support during specific windows at a given venue. Examples of tasks will be to help direct event traffic at various check points, support the flow of traffic at entrances/exits, check-in/out equipment, and more. This role is great for someone who wants to get a taste of the behind scenes action in producing events and wouldn't mind jumping in to help with a couple of different tasks throughout the event!
Production volunteers will work with the Broadcast and Live Event Production (e.g., announcers) teams throughout the festival providing hands-on support to help these two important aspects of the festival run smoothly. These roles are particularly great for someone looking for experience in the fields of broadcast and film as it will basically be a crash course! It is also ideal if these volunteers can commit to the full festival (not required though).
---
Gearing Up for the Winter Season
We are prepping classes to start our Ski & Snowboard Guide Training program starting in November. If you're interested make sure to contact us for this year or prep for next year.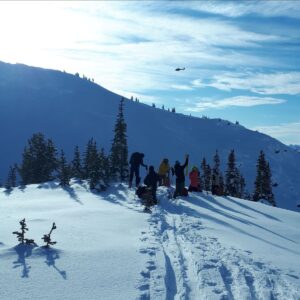 Photo Credit: Frida Carlsson, Ski & Snowboard Guide Training Alumni
---
Connect with other WAS Students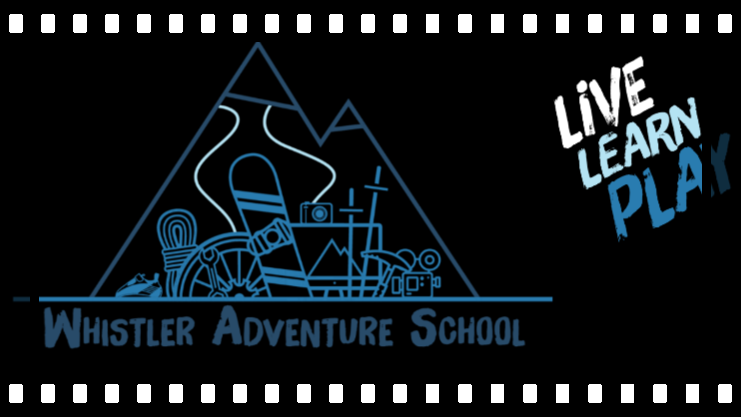 Make sure to sign up to our Facebook Group. We'll be posting any opportunities in Whistler through this private group!
1. Log into Facebook
2. Search for "WAS Student Page"
3. Request to Join.