Whistler's Gems: The Best Winter Activities
Not Just A Ski Resort
As we head into the Whistler Holiday Season, it's important to know all the tucked away activities and the most popular! Whistler is a magical place every time you step outside, the most noted are experiencing the   mountains. Whether you ski, snowboard or splitboard, there are over 200 marked runs, 8,171 acres of skiable terrain, 16 alpine bowls, 3 glaciers, one of the longest ski season in North America, so naturally make sure to take advantage of all the perks of a world class ski resort. But don't dismiss all the gems hidden around Whistler's Playground.
Winter in Whistler is a magical time, and we wanted to make sure you were aware of what to do around town. Below we've summed up some of our fav's, but there is so, so much more! Check The Pique News free magazine for weekly updates on times and what's going on. 
Skating in Whistler
Visit Whistler Olympic Plaza for free skating throughout the season. It is almost always open and located at the heart of the Village at Whistler Olympic Plaza. If you know where Starbuck, Blendz or Marketplace is, then you'll find this easy enough! Skates are available for rental but the actual skating is free.
Make sure to check out the mini-hockey area, but be ready to play with some budding young hockey stars!
At MeadowPark Sports Centre
Our local community centre offers a full size pool, slides, hot tub and sauna. If you are interested in skating, make sure to visit the indoor full size rink! It's so good the hockey pros come here for practices occasionally. You'll also find a basketball court, squash courts, fitness classes, cardio equipment and weights. You can get a monthly pass, per session pass or a drop-in fee. Make sure to check out the times for open skate, open pool times, drop-in hockey and more! Visit the Meadow Park Sports Centre to find out what's going on.
Tobogganing in Whistler
If want some quick runs, make sure to try Whistler Olympic Plaza. These runs are fun and easy to get to and as the snow falls the Whistler team builds it up so they only get better throughout the season! Maybe you are looking for something a bit bigger?? Visit The Callahan or the Coca-Cola Tube Park.  The Tube Park is all about fun and fast! If you are looking for some additional options to try, make sure to check out The Callahan. Located just South of Whistler, it offers snowshoeing, tobogganing, cross country skiing and in some areas even your favourite pooch is able to join you!
The Whistler Valley Trail
The Valley Trail in Whistler offers over 40 km of paved or groomed path system connecting all of Whistler's lakes, parks and neighbourhoods. You'll find established Cross Country tracks or try snowshoeing and if you have a Fat Bike, you can go anywhere along the trails! This trail covers all of Whistler, so start anywhere you want.  If you are driving, check out the overflow parking behind Meadow Park Sports Centre . (Off of Rainbow Road.)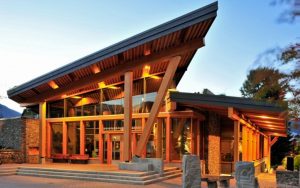 Whistler Library
Events are always happening at the Whistler library, you'll find everything to writing classes, cultural events and education sessions. If you have a Whistler library card, you are also able to borrow movies, tv series or audio books for free? Visit their website or ask any of the librarians for details, it's a simple as downloading an app. A couple of apps include Hoopla and Overdrive.t
Whistler Holiday Experience
This is a free holiday experience, offered and paid for by the Resort Municipality and some generous sponsors. You'll find many games here, but beware, many of them will be for small kids. Although you will find a mini putt, ping pong tables and of course a nice warm cup of coffee or cocoa at the Whistler Holiday Experience over the Holidays.
Luna Whistler 
LUNA offers late and unique night time alternatives. It is a community project, made possible by the Resort Municipality of Whistler, aimed at providing healthy, no alcohol night time alternatives to the younger population of Whistler.
Luna hosts a weekly Yoga, and Lounge nights as well as monthly events throughout the winter season. They also offer great discounts and deals to LUNA members. LUNA membership cards can be purchased for just $20 at LUNA events, Meadow Park Sports Centre, Myrtle Phillip and at the Maury Young Arts Centre.
 Visit Luna to experience Ping pong table,  Pool table, Mini ramp,  Movie lounge, Xbox and playstation as well as computer access. Free baked goods provided, or use the kitchen to make a meal with friends.
Weekly Free Activities in Whistler*
Lululemon Free Weekly Yoga Class:

Sunday Mornings, 8 am

We Run Whistler every Tuesday:

meet at 5.55 pm Lululemon.

Post-Concussion Vision Therapy Boot Camp:

Wednesday, 6 – 7 pm, Whistler Eye Clinic

Women's Karma Yoga:

Thursday, Whistler Women's Center; 9:30 – 10:30 am

Zumba:

Thursday, 6:30 – 7:30 pm, The Arts Center (with Lole Atelier Whistler)

Long & Lean Yoga:

Tuesday, 6:30 – 7:30 pm, at Lole Atelier Whistler

Intro to Meditation:

Tuesday, 7:00 – 8:15 pm, Whistler Public Library

Toast Masters:

5:30 – 7:00 pm, Pan Pacific Mountainside

Trail Running:

Every Thursday night at 6 pm, Basecamp Fitness and Peak Performance host trail exploration adventures.

Whistler Creek Athletic Club Community for a FREE run Friday 7 – 8am! Meet at the gym (next door to Creekbread).
*Check The Pique News for any updated times.
Get out and experience Whistler and if you have any questions, make sure to reach out to the Whistler Adventure School Staff for some advice.